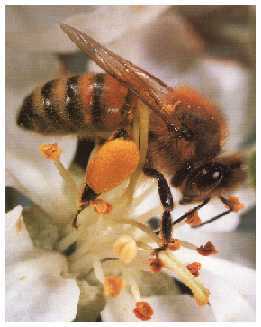 Educational Videos
Educational Papers
Supplemental Feeding of Honey Bee Colonies
on this page:
A Year in the Life of an Apiary
- Part 1
- Part 2
- Part 3
- Part 1
- Part 2
Educational Videos
<
Inspecting a hive that was formerly a Tear Out
In mid January we received a call from a home owner who had a colony of bees under a back yard shed. We removed the bees, placed the comb with brood and honey in frames secured by thick rubber bands and then moved it to our southern yards in Buckeye, AZ. This is an inspection in the 3rd week of March after manipulation of the frames of bees.
Click here to see Products
Mailing Address
P.O. Box 903
Edgewood, New Mexico 87015
505-286-4843
New
How to reduce your Property Taxes with Honey Bees
How Packaged Bees Are Produced
Free Online Newsletter Subscribe
Honey
Our honey is produced in various yards throughout NM and Colorado.
Our primary yards are in Albuquerque, Belen, Corrales, Edgewood, Las Cruces, Los Lunas, Alcalde and Taos
Bumble bees, yellow jackets,
paper wasps,
ground nesting bees and
honey bees
Again for 2018:
Honey and bee pollen by zip code in Albuquerque and surrounding area. Click here for more information. Where to Buy Honey & Pollen by Zip Code