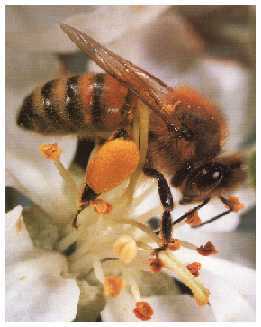 New Class Postings & Live Streaming
The Classes on 11/21 and 12/3 will cover the NM Ag exemption for honeybees to help reduce property taxes for those who own properties that exceed 1.5 acres. We will help bring together new beekeepers with land owners who would like to get the exemption. We will Live stream each class and post on YouTube for those who cannot attend.
Complete Super Assembled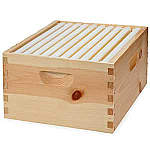 Super 9 5/8" deep (10666)
10 frames (11780)
10 Sheets Foundation (15879)
Total Price: $65.00
Reduce Your Property Taxes with Honey Bees
All counties in New Mexico offer an agricultural exemption for land owners who place bee colonies on their properties for the production of bee products (listed as honey in the state tax codes).
We are assisting land owners to help them meet the requirements for each county to qualify for an agricultural exemption. This includes selling beehives, providing colony management and offering hands on training.
We are including documents from the New Mexico Tax Assessors office as links in the right hand column under New. Click on a link to take you to a form or a link.
New Mexico stipulates that the first 1/2 acre with home does not qualify for the exemption, but the balance of the land does. If you would like more information on agricultural exemptions in your county please email us at: ed@nmhoney.com and tell us which county and state you live in.
We have posted the following video from our Albuquerque Beekeeping Class on Property Tax Exemption for Agriculture (Honeybees)
Property Tax Exemption for Agriculture
Nucs with queens: We have Italian queens. The Italian queens are bred for the hygenic nature. Click here to go to the page on purchasing bees.
Bee Removal and Swarm Removal Bees in your home, yard, or any place on your property? We have 46 years of beekeeping experience and we are also licensed for pest control. Check out our page on swarms and removing bees.
Spring, Summer and fall 2014: honey and bee pollen by zip code in Albuquerque and surrounding area.
What Does It Cost to Become a Beekeeper
:
Click here to see a chart of items every beginner will need to keep bees. These prices are taken from the latest Bee Supply Catalogs.
Where to Purchase:
Click here to see Products
Mailing Address
P.O. Box 903
Edgewood, New Mexico 87015
505-286-4843
New
Links to NM Tax Assessors Forms and Regulations:
Valuation For Agricultural Purposes
How to reduce your Property Taxes with Honey Bees
Honey
Our honey is produced in various yards throughout NM and Colorado.
Our primary yards are in Albuquerque, Belen, Corrales, Edgewood, Las Cruces, Los Lunas, Alcalde and Taos
Bumble bees, yellow jackets,
paper wasps,
ground nesting bees and
honey bees
Again for 2014:
Honey and bee pollen by zip code in Albuquerque and surrounding area. Click here for more information. Where to Buy Honey & Pollen by Zip Code