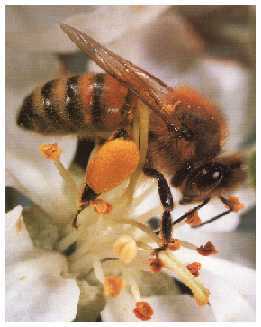 Educational Videos
Educational Papers
Supplemental Feeding of Honey Bee Colonies
on this page:
A Year in the Life of an Apiary
- Part 1
- Part 2
- Part 3
- Part 1
- Part 2
Educational Videos
We purchase rough sawn pine products from the Kuykendall's in Tres Piedras, NM (30 miles west of Taos) to mill into our bee products. Here we are loading on March 3rd 12" pine lumber. We will place it in a solar kiln in Edgewood and add fans and heaters to speed up the drying process before we can begin to mill this lumber into supers, frames, tops and bottoms and other hive components. Lanny and his family can be reached at 9 Rodeo Road, Tres Piedras NM 575-751-0901
Click here to see Products
Mailing Address
P.O. Box 903
Edgewood, New Mexico 87015
505-286-4843
New
How to reduce your Property Taxes with Honey Bees
How Packaged Bees Are Produced
Free Online Newsletter Subscribe
Honey
Our honey is produced in various yards throughout NM and Colorado.
Our primary yards are in Albuquerque, Belen, Corrales, Edgewood, Las Cruces, Los Lunas, Alcalde and Taos
Bumble bees, yellow jackets,
paper wasps,
ground nesting bees and
honey bees
Again for 2018:
Honey and bee pollen by zip code in Albuquerque and surrounding area. Click here for more information. Where to Buy Honey & Pollen by Zip Code