Nucleus (Nuc) Hive Order Form
Pickup Dates
Belen, New Mexico Apiary
Choose a date or dates from the Following to order Nucleus Hives (NUCs):
| | | | |
| --- | --- | --- | --- |
| Sunday,_April_16,_2023 | Sunday, April 23, 2023 | Sunday, April 30, 2023 | |
| Sunday, May 7, 2023 | Sunday, May 14, 2023 | Sunday, May 21, 2023 | |
| Sunday, June 4, 2023 | Sunday, June 11, 2023 | | |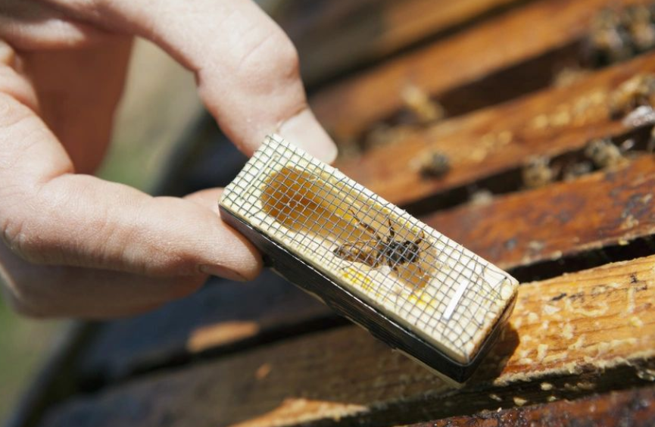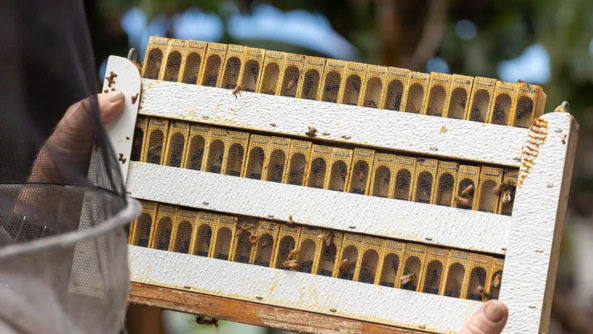 You will receive pick-up instruction emails the week prior to your pick up date.
You can pick-up your bees on your date anytime between 11:00AM and 6:00PM
- 5 Frame Nuc
- 2023 laying Italian queen
- Combination of drawn comb with bees, honey (nectar in various stages of ripening), and pollen
- Nuc Box for easy transporting and is yours to keep
- 2-3 frames of brood
- 5th frame may or may not have drawn comb
If your Pickup Location or Pickup Date is "greyed out" so that you are unable to add to cart, this means your Pickup Location/Pickup Date combination is sold out.
You will need to choose another Pickup Date
We
want you to be able to purchase the highest quality bees possible. To do this we build your hives, nucs and packages to order. This makes pickup scheduling very important.


$25 Order Change Fee – Please Read
Timing is critical to the quality of your bees. Because of this, we are now charging a $25 change order/restocking fee whenever a pickup date is changed. When you select your bees for purchase you are choosing pickup locations and pickup dates. Please make sure that your location and dates will work for you before you place your order. It is our desire to make the order and pickup process as easy as possible for our customers. At the same time, it is our desire that we deliver the very best quality bees possible. Thank you for your help!
Order Here
I understand that my pickup location and pickup date are critical to the quality of my queen. I have read and agree to Terms & Conditions:
I Agree
Terms and Conditions
Order Here
I understand that my pickup location and pickup date are critical to the quality of my queen. I have read and agree to Terms & Conditions:
I Agree
Terms and Conditions
Order Here
I understand that my pickup location and pickup date are critical to the quality of my queen. I have read and agree to Terms & Conditions:
I Agree
Terms and Conditions
Order Here
I understand that my pickup location and pickup date are critical to the quality of my queen. I have read and agree to Terms & Conditions:
I Agree
Terms and Conditions
Order Here
I understand that my pickup location and pickup date are critical to the quality of my queen. I have read and agree to Terms & Conditions:
I Agree
Terms and Conditions
Order Here
I understand that my pickup location and pickup date are critical to the quality of my queen. I have read and agree to Terms & Conditions:
I Agree
Terms and Conditions
Order Here
I understand that my pickup location and pickup date are critical to the quality of my queen. I have read and agree to Terms & Conditions:
I Agree
Terms and Conditions
Order Here
I understand that my pickup location and pickup date are critical to the quality of my queen. I have read and agree to Terms & Conditions:
I Agree
Terms and Conditions
Mailing Address
P.O. Box 903
Edgewood, New Mexico 87015
505-286-4843
We accept major credit cards